Political Prisoner's Week – new information solidarity campaign (photo)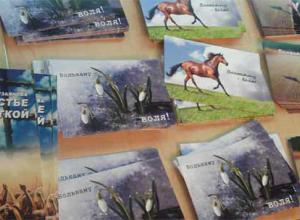 It has been launched after a press conference in Minsk today.
The campaign should awaken the public, civil activist Ina Kulei said:
"This is a marathon aimed at describing every political prisoner in detail. We need to find something that will interest everyone so that people could read about it on the Internet, in newspapers or hear about it, that would help people understand the political prisoners' fate and to write letters of support to them."
The campaign will last for 9 weeks – a week for every political prisoner. New facts of political prisoners' life will appear on the Internet every day.
In the photo: Special postcards that can be sent to support political prisoners.
via euroradio.fm
0 Comments