Champions of civil society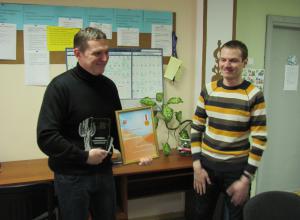 The Assembly of non-governmental organizations announced the Champions of civil society.



In the "Leader of the year" nomination, the award was shared by a journalist, Andrei Pachobut and a political analyst, Valer Bulgakau.



The main celebration will be held on February the 1st in Miensk. Nevertheless, Andrei Pachobut will can not be present at this celebration event because he is under a criminal investigation and has no right to leave the city. For this reason, before the event, representatives of the Assembly visited Andrei Pachobut in Garodnia city and congratulated the winner.
0 Comments