Solidarity Actions by Activists from Magileu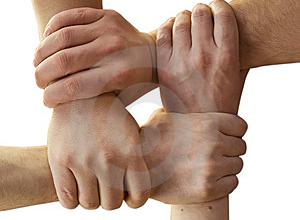 A roundtable "The Wave of Solidarity" was held in Magileu by the organizing committee for the creation of the Belarusian Christian Democratic Party.
The main purpose of the event - support of political prisoners, which, unfortunately, still exist in our country.
"The Wave of Solidarity" should get to many parts of the country and start from Magileu on 25 February, as planned by the organisers of the action. Then the the "WoS" with Belarusian political prisoners must be held in other cities of Magileu region - Asipovichi and Bialynichy on March 7 and March 12.
By this time there were applications submitted for several pickets. But in both cases permission from the authorities has been obtained by frivolous reasons. It was decided to make the main focus on information campaigns to share information about this disgraceful display.

The participants of the roundtable deciced to prepare a video message to political prisoners and their families.
And yet, it was decided to send letters and cards of support to all political prisoners until February 25, as a first step.
0 Comments