Uladzimir Liemiesh: "Solidarity letters play a big role in our life"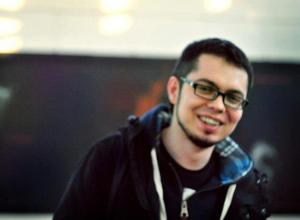 "Letters from captivity", the exhibition continues at the office of the BPF (Str. Chernyshevsky, 3-39). One of the organizers, activist Uladzimir Liemiesh, notes that after 19 December, 2010 events , when dozens of opponents of the regime were inprisoned, writing letters played a big role in the long-suffering life of political prisoners in our country's history. For a long time the prisoners had almost no information, the answers were quite a rare joy and a history that is worth sharing.
"Letters from captivity", the exhibition focuses people's attention on the special role of correspondence in a society in which there is the issue of prisoners of conscience. The exhibition lets the viewer to form an image of a political prisoner by immersion in the space of the letter. At the same time, the exhibition aims to recall the existence of the problem of political prisoners in Belarus, and to encourage people involve in solidarity campaigns.
"In our opinion, it is a good idea to talk about the ​​social solidarity through the exhibition of letters that activists recieved from political prisoners." - said Mr. Liemiesh.
Letters from prisoners were placed on the background of photos of real scenes in Belarusian prisons, jails and detention centers. That is the usual view, what usually people, who suffered for their political views, see.
Also during the inspection of the exhibition everyone has the opportunity to sign a letter or a card, that have been specially prepared by the project, to a political prisoner. After that, volunteers will send them to the address.
0 Comments