What is the difference between a political prisoner and a prisoner of conscience?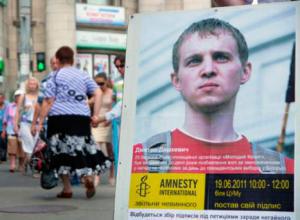 There is no conventional definition of a political prisoner. Commonly, political prisoners are considered to be those who are imprisoned for their political activities, especially, for criticizing their country's political authorities or advocating for change of power.

In October 2012, PACE was the first major intergovernmental organization which adopted criteria for determining who can be considered a political prisoner. Thus, a person can be considered a political prisoner if he (or she) fits criteria as follows:



- His(her) detention violates the basic guarantees of the Human Rights European Convention, in particular, freedom of thought, freedom of conscience and belief, freedom of expression and information, as well as freedom of assembly and association;
- Formerly, the person has been arrested for political reasons;
- Duration or detention conditions are disproportionate to the nature of offence;
- Arrest has been discriminatory in comparison with others;
- Detention and Court's decision have been clearly unfair and politically motivated.

In conformity with the PACE's new guiding principles, a special speaker on a country can recommend to recognize a person as political prisoner.

The Amnesty International also uses the term "political prisoner" for characterizing a person whose case has a political context. However, it doesn't lead active campaigns for releasing political prisoners but focusing on prisoners of conscience.

Generally, international human rights and intergovernmental organizations such as the International Red Cross, UN and the European Union accept recommendations of trusted local human rights organizations.

Some international organizations avoid the term "political prisoner" because they don't consider it enough objective. So, for example, the international human rights organization Human Rights Watch generally prefers the term "Human rights defenders".

According to the Amnesty International, prisoners of conscience fit the rating "political prisoner" but at the same time, they fit other criteria.

The Amnesty International considers as prisoners of conscience those who are imprisoned because of their political or religious beliefs, ethnic origin, sex, race, language, property status or another one. People who have used violence or have called for violence, even having done it in defense of their beliefs, cannot be considered by the Amnesty International as prisoners of conscience.

This organization demands the immediate and unconditional release of all prisoners of conscience. Since its foundation in 1961, the Amnesty International has considered more than 44 thousands cases and 40 thousands people have been released.
0 Comments