YOUNG MEN ARE "TO WEAR THEIR ARMY BOOTS" ON THE EVE OF PARLIAMENTARY ELECTIONS.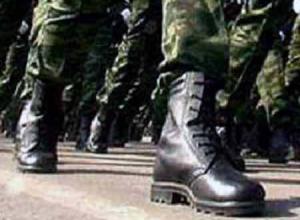 The scope of measures state bodies take on the eve of electoral campaigns and methods they use are "astonishing" in their variety and range.
Several Belarusian youth activists are about to be recruited to military service. Paval Siarhei and Mikhail Muski risk experiencing the rather insecure situation of "political conscription".

The same practice was used against activists of the "Young Front" in 2008 and 2009 when Ivan Shyla, Franak Viachorka, Zmitser Khviedaruk, Yauhen Skrabets and Andrei Tsianyuta were drafted to the military service despite the medical contra-indications.

When the young men were to be examined by a medical commission prior to recruitment, members of the commission were visited by "obscure" state bodies and advised "by all means" not to discover any contra-indicators regarding the capacity of activists to serve in the army "in any case".

The same information came directly from military commissariats responsible for the procedure of conscription. Young men were told that instead of "participating in mass actions and activities of political parties" they will "serve their duty to motherland"; and 18 months of military service will have "a positive impact" in changing their perception of life. .

Activists themselves noted that they did not deny lawful process of military service and respect this public institution as such. However, violation of procedures for medical examination and direct interference of the KGB into the drafting process, as well as into their personal life, caused their deep concern.

It will be clear in the end of month whether isolation of politically active Belarusian youth shall continue on the eve of the upcoming elections in Belarus.

Uladz Yaromenak, having been sentenced to another administrative arrest for "using bad language in public", was placed under daily militia supervision at his place of residence in Miyory.
0 Comments